CreationWatches.com is a premier store to buy watches online. We carry a large range of Citizen Watches, Seiko Watches, Casio Watches, Tissot Watches, Hamilton Watches and many other brands. We offer FREE shipping to USA, UK, France, Spain, Australia, New Zealand, Canada, Greece, Russia, Netherlands, Singapore, Germany, Japan, Brazil, Italy, India, Denmark, Norway, Sweden, Finland, South Korea, Portugal etc. So if you wish to buy a watch online then look no further because you have come to the right place!

---
It's the first and only caliber directory of its kind offering free detailed specs, pics, vids and opinions. It'll be an ongoing effort to build this database and we want you to be a part of raising Movement Awareness.

---
Founded in 2009, Calibre 11 is the Home of Vintage Heuer and TAG Heuer Collectors, offering unparelelled insight, analysis and new about the worlds of TAG Heuer. Offering the largest collection of Heuer and TAG Heuer Catalogues on the internet, Calibre 11 also offers collectors a unique database to search through your watch's reference number and history.

---
Under the heading "into Dive Watches", you will not only find the most comprehensive source of information on the history of the mechanical diver's watch, but also a large number of highly regarded reviews and articles. Under the title "Dive into Watches" you will also learn some of the world of the mechanical watch, which could also seduce you to buy one or some mechanical timepieces. - Do not say afterwards that you have not been warned.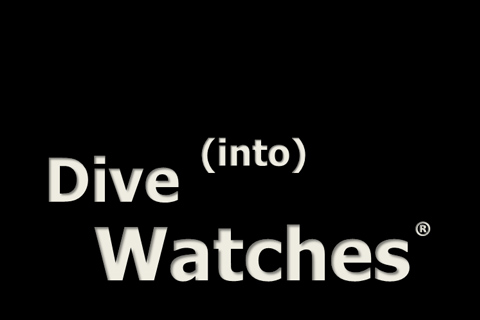 ---
Skywatches.com.sg is a major online merchant for branded watches. We have a huge selection of branded watches like Seiko, Citizen, Orient, and Casio watches. With more than 15 years in the watch business, we have built a very good relationship with our importers, exporters, wholesalers and watch agents all over the world. That is the reason why we are able to supply hard to get models, at very competitive prices. All watches sold by us will be ship with documents, instruction manuals, stamped warranty cards and original boxes.
Our Goal is to deliver the finest watches at a very competitive prices in a timely manner while striving for customer satisfaction.

---
Founded in 1995, TimeZone is the leading website for wristwatch collectors and enthusiasts seeking information, news and discussion about wristwatches and the watch industry.

---
Founded in 1881, the founder Kintaro Hattori. The world's first quartz watch in 1969 and the world's first GPS solar in 2012.

---
HODINKEE is a robust online magazine featuring in-depth reviews, critiques, and reports on watches of a particularly high quality.

---
Norway's Urgrossistforening - NUGF - was established in 1936. NUGF is a union of importers of clocks, watches and other watch-related goods. In most cases, NUGF members are sole distributors for Norway for the marks they represent. Some also have representations for Sweden. NUGF members sell their goods to professional dealers of watches, primarily skilled watchmakers, but also to some goldsmiths who have unleashed their product range.

---
Nortime AS har gjennom de seneste 20 årene vunnet anerkjennelse som Norges ledende frittstående importør og grossist av eksklusive internasjonale merkevarer innen ur bransjen.
Produktene distribueres gjennom et selektivt begrenset utvalg av høyt kvalifiserte merkeforhandlere over hele landet. Nortime besørger alle funksjoner tilknyttet merkevarebygging, markedsføring, salg, logistikk, opplæring og service. Selskapet har egen serviceavdeling med landets ledende urmakere.
Nortime er medlem av Norges Urgrossistforening, og tilbyr kompetansehevende tiltak gjennom Nortime-Academy, en paraplybetegnelse for produkt- salgs- og teknisk relatert opplæring.

---
Vår visjon er å skape glede og nytte for alle til hverdag og fest.
Optura AS er en av Nordens største distributører av merkevarer innen ur. Optura AS har 50 års erfaring med spennende, innovative og trendy produkter. Fra vårt nordiske lager forsyner vi mer enn 800 forhandlere i Norden med kvalitetsur i alle prisklasser - for alle anledninger. En egen serviceavdeling med spesialutdannede urmakere og Nordens kanskje største lager av deler gjør at, om uhellet skulle være ute, så blir du tatt vare på.

---
Norskregistrert utenlandsk foretak, holder til i Stockholm. Scandinavian Luxury Group AB. Fra starten av var vi to karer (Pontus og Joel) som etter avlagt eksamen på KTH innen programvareutvikling og dataprogrammering tidlig bestemte oss for å kombinere interessen vår for klokker med kunnskapene våre om datamaskiner og Internett. I desember 2006 åpnet vi Uret.se, og det ble en historisk dag for skandinavisk klokkehandel. En tidligere fullt ut regulert butikkhandel av klokker til høye veiledende priser fikk plutselig en utfordrer. Klokkeinteresserte som ikke var bosatte i storbyregionene trengte ikke lenger reise over lengre avstander for å kjøpe en eksklusiv klokke. I dag er vi skandinavias absolutt største klokkebutikk på nettet med tusenvis av lagerførte modeller, et dusinvis kolleger, nettbutikker i Sverige, Norge, Danmark og Finland, en vintagebutikk der dere kunder kan kjøpe, selge eller bytte klokker, og et stort nettverk av autoriserte butikker som gjør at vi leverer både vanlige og uvanlige klokker til konkurransedyktige priser.

---
Watch Freeks Forums dedicated to the enthusiast. We have many features on this website to make your experience here more enjoyable.

---
Built for Enthusiasts. WatchPatrol is your key to unlocking the world of private peer-to-peer watch sales. The community forums are where you'll find the best deals, the most passionate collectors, and the rarest references. But forums are designed for discussion, not commerce. WatchPatrol solves this problem by transforming forum threads into structured sales listings.

---
WATCHREPORT IS DEDICATED TO: REAL. HONEST. REVIEWS.

---
Whether you are trying to find the perfect watch or trying to find out more about a watch you already own, WatchSleuth can help by doing some of the detective work for you. Our ever growing collection of watch catalogs include many models that are difficult to research elsewhere online and provide more comprehensive specifications and search options than any other website. Feedback from our users helps us to make continual improvements to our data. Choose from one of our six catalogs to find the watch you've been looking for.